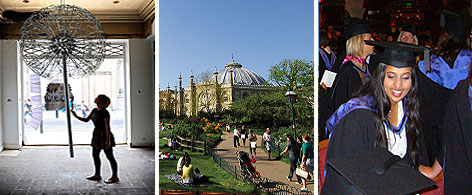 Our staff and students have made a significant creative and educational contribution to the arts, design and humanities within the region and internationally.
We have begun a collection of profiles on this website with the aim to build a living history and an online community that allows contributions from the different generations of faculty members, through their many and varied career paths, to offer inspiration and support to those associated with the faculty in the years to come.
If you have benefited from your studies, professional life or other association with the University of Brighton's College of Arts and Humanities, we would enjoy hearing about your recollections of your time here and your successes in the wider world.
Please contact us with the form linked below. We will try to upload your profile very soon.
You can include up to three images. The paragraphs for the text are suggestions and need not be rigidly followed. We look forward to any contribution.