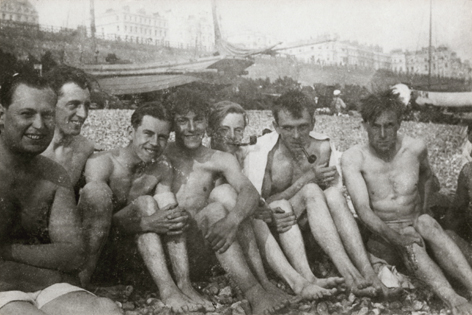 On 7 December, the Design Archives host a seminar entitled 'Digitisation of Archival Content - sharing expertise' at Grand Parade. The seminar, organised in collaboration with the Brighton Swimming Club Archive housed at the East Sussex Records Office, is a part of the Heritage Lottery funded 'Floating Memories' project run by Paul Farrington. The event, planned by the Design Archives, aims to give participants from different backgrounds an insight into the care and digitisation of archival materials.

For more information about the event or to book a place, visit the 'Floating Memories' website.
Image shows swimmers from the Brighton School of Arts. Reference number: BSA11.