Our history

Jane Penty is a practicing designer and educator who worked with the Faculty of Arts until 2010. She has an ongoing interest in sustainability in its broadest sense. This has led to the development of methodologies and tools in design practice and education based on the creation of new scenarios of consumption and production in the development of products and product service systems.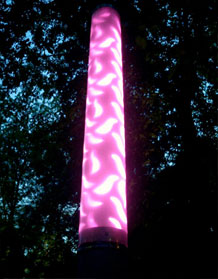 Art School to University
The origins of our current Faculty lie in Brighton School of Art, established on 17 January 1859. During the early years there were debates about the overall balance of different types of student, the accessibility of education (including to members of the local community) and the adequacy of teaching space, all issues that continued to be of central importance over many subsequent decades.
The school was re-designated as the Brighton College of Arts and Crafts in 1947, gaining a reputation as one of the top art schools in Britain.
Following a long period of controversy and debate, the new Grand Parade building was opened in three phases during the period 1961 – 1969. A portfolio of specialist (and sometimes pioneering) courses in art and design was developed at undergraduate and postgraduate levels during the 1970s.
As part of a drive to increase research activity, research assistants were appointed in a range of subjects and the first doctorates in practice-centred research were awarded. In 1976 a Department of Art History was established, and the Department of Humanities became part of the faculty in 1986, adopting the disciplines of media, language and literature in 2009.
Read full texts including personal accounts and scholarly histories from the 2009 book which mapped the 150 year development of the Brighton School of Art into its current form: Art and Design at Brighton: 1859-2009: from Arts and Manufactures to the Creative and Cultural Industries, by Professor Jonathan Woodham and Dr Philippa Lyon. Copies of the Art and Design at Brighton: 1859-2009 are available from the College of Arts and Humanities online shop.
From Art School to Polytechnic - Serving Industry and The Community from Brighton is also available from our online shop.
Contents