Masters of Architecture student Irene Klokkari has won a commendation for her dissertation in the Royal Institute of British Architects' Presidents Medals 2015. The annual awards are a major student prize in architecture and a considerable achievement.
Varosi, the inaccessible part of the Cypriot town of Famagusta, is presently subject to political as well as architectural discussions charting possibilities for its return to Greek Cypriot residents, after forty years under Turkish control and abandonment. In Irene's study, derelict Democratias Avenue, Varosi's main commercial road, is examined as a place of memory, in an effort to construct a non-physical base for the re-planning of the city.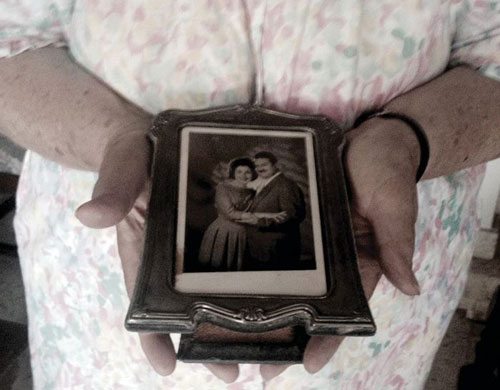 The study attempts to recapture the image of the city by using interviews and drawings of refugees from Varosi. This place-based appraisal, expressed in an 'oral and drawn' history, has resulted in a collection of documents that should provide vital information towards re-planning and resettlement. The drawings of Democratias Avenue are at once record and artefacts and reveal significant psychological dimensions of the refugees' relation to their former home.
The outcome of the study shows recollections of place that vary depending on age, gender and background and go beyond memories of physical structures as they begin to map the broader notion of 'home' and place. Irene hopes that, based on the findings of the study, this 'oral and drawn' history may be further exploited in the planning process.