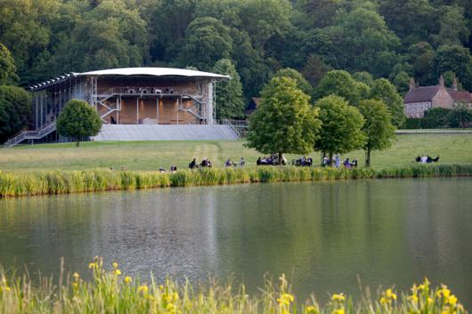 Next week will see award-winning architect Robin Snell visit the Faculty of Arts to give a public talk about his approach to Architecture and Design. He will trace his journey and his particular way of design thinking through 'Making Connections' – "What makes it architecture and shapes the way we see things".
Born and brought up in rural Yorkshire, the architecture and surrounding landscape of Walton Hall and Chatsworth House played their part in the formation of Snell's early ideas about the importance of buildings, the surrounding landscape and the impact they could have beyond it. He found inspiration through studying The Great Conservatory at Chatsworth, which helped him to understand the impact new construction technologies could have on architecture.
Snell formed his practice, Snell Associates, in 1994 following completion of the new Opera House at Glyndebourne, East Sussex, for which he was the project architect. He went on to win eight national and international awards for his Garsington Opera Pavilion at Wormsley, in Buckinghamshire, including three RIBA awards – RIBA Building Design Award, RIBA Best Building in the South, and RIBA South Client of the Year. Snell describes the project as his greatest challenge to date - the Pavilion was designed and created within a demanding 12 month timeframe.
His current projects include an Art Pavilion on the lake at Wormsley, a Thermal Spa in Ticino, Switzerland and a School of Art and Technology in Taunton, Devon.
Snell says he is optimistic for the future of architecture and advises young architects to: "Be open to learning for its own sake and be prepared for the rigors of an Apprenticeship – but also pursue and enjoy your own personal interests in Architecture."
The talk is free and open to the public. More information and booking details.
Robin Snell's architecture talk is the first in the Inspire series hosted at the Sallis Benney Theatre, Grand Parade.
Image: Garsington Opera Pavilion designed by Snell Associates. Image courtesy of RIBA.