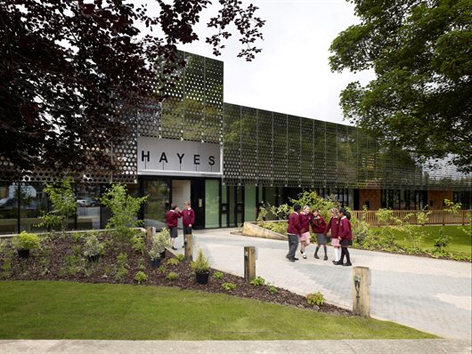 University of Brighton Faculty of Arts Architecture lecturer Nick Hayhurst has won a second prestigious RIBA National Award for his Hayes Primary School project in Croydon.
The awards are the most rigorously judged for architectural excellence and set the standard for good architecture.
The school, which was created on a tight budget, is described as having a clear organisation and a strong identity with a loggia-like entrance setting the tone.
Internally a wall composed of cross-laminated timber separates classrooms from the main corridor and allows for storage, seating and study. It also creates a flexible, animated backdrop to classroom activities contributing to a lively interior landscape.
Classrooms are designed to provide variety to the learning environments, ranging from generous light-filled spaces under the internally facing pitched roofs and smaller rooms around the perimeter that give privacy and intimacy.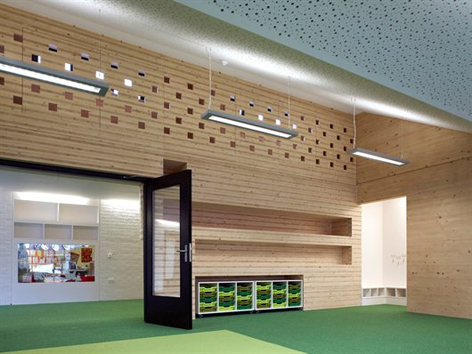 The formation of an inner courtyard for play provides the school with a vibrant heart, allowing light and air into all the rooms and a strong sense of openness to pervade the building.
Last year Hayhurst won a RIBA award for his design of a private house in Dalling Road, West London.
RIBA Awards have been running continuously since 1966 and are judged and presented locally.
Images: Frontage of Hayes School and Classroom at Hayes School.