Celebrating author and illustrator Professor John Vernon Lord's 50 years of continuous teaching at the University of Brighton, our events will include a public lecture. Part of the ongoing series of lectures on the MA Sequential Design and Illustration at the University of Brighton, this special event at the Sallis Benney Theatre will allow the wider university members and the general public to hear John talk about his published work, his current research and his many years' teaching within the 'College of Art' at Brighton.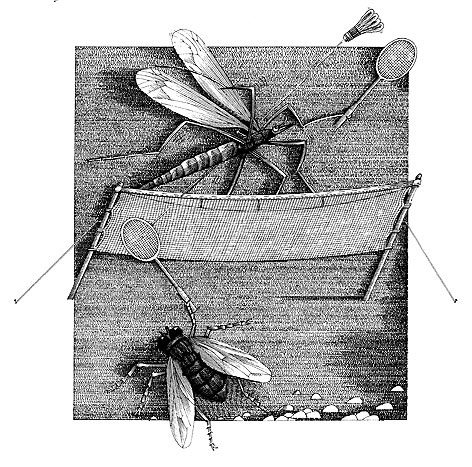 John appeared on the BBC's The Beauty of Books earlier this year with fascinating insights into the illustration process and his new work on the Lewis Carroll 'Alice' books. His work combines practice as a book illustrator (The Nonsense Verse of Edward Lear); author and illustrator of children's books (The Giant Jam Sandwich); and author of published articles related to the subject of illustration as well as a distinguished career in teaching.
The success of his books can be see through their translation and reissue in the UK and abroad. The Giant Jam Sandwich (story and illustrations by John Vernon Lord), for instance, was first published by Jonathan Cape in 1970 and is still in print 41 years later. He has also completed a set of illustrations for The Icelandic Sagas, published by the Folio Society, and is currently working on new illustrations for Lewis Carroll's Alice In Wonderland.
John has been a Professor Emeritus at the University of Brighton (from 1999), having taught at the university's various incarnations since 1961. He was appointed Professor of Illustration at Brighton in 1986, and he has held various senior posts over the years, including Head of Department of Visual Communication (1974-81 and 1984), Head of Department of Graphic Arts (1989-91) and Head of School (1997-8).
The invitation to this event is warmly extended to all those who are interested in illustration.
Doors open 5pm.