This year, Late at Tate Britain re-launches with a new series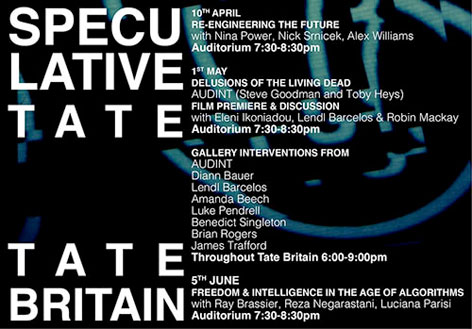 What does it mean to speculate? Consider, think curiously, suppose or propose. Join us as we question, transform and disrupt ideas around art and creativity:
Late at Tate Britain:
Friday 1 May 2015
and
Friday 5 June 2015
Underpinning these events will be an ongoing discussion led by theorist Dr James Trafford and artist Luke Pendrell, exploring the recent emergence of the theoretical movement Speculative Realism and its impact upon contemporary art practice.
Late at Tate Britain is free and drop in. All events are available on a first come, first served basis.