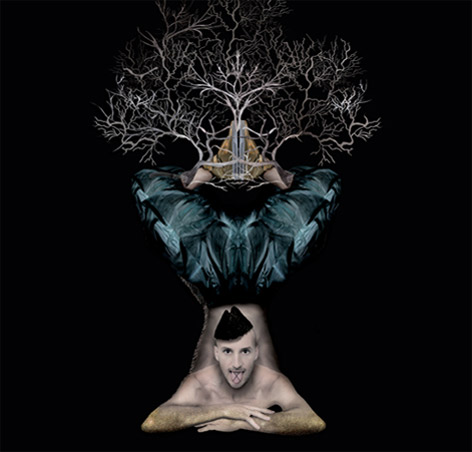 The promo video of faculty lecturer and researcher Mikhail Karikis's latest work Lullographer, from his forthcoming album Xenofonia, is featured on the NME website.
Karikis's inter-disciplinary practice, which is equally embraced by art galleries and concert halls, includes video installation, performance art, photography, painting and music.
Fellow lecturers Connall Gleeson and Amy Cunningham also feature, all of them expert practitioners whose work moulds the BA(Hons) Performance and Visual Art (PAVA) course at University of Brighton Faculty of Arts.
The video also features the talents of two faculty alumni: Jade Pybus, from the PAVA Music course, whose work has also featured in a Ford Focus TV advert; and the accessories of Fred Butler, who graduated in BA(Hons) Fashion Design in 2003 and has a growing reputation for making colourful props and accessories for stylists and performers such as Lady Gaga.
The main character in the video is about to fall asleep. Through a door on his chest, he dives into an inner dreamland. He discovers a moth-like creature inside him, with two identical figures on either side. The moth creature being a metaphor for the soul and the two characters sitting opposite each other a metaphor for opposite sides of oneself (an inner conflict as one wants one thing, the other wants another) one is fed and the other is starved. One gets jealous and a fight breaks out to restore the balance.
Xenofonia is due for release by Sub Rosa Records later this month.
This and more of Karikis's work is featured on the NME website at:
www.nme.com/nme-video/youtube/id/d9hcvZvxusU/search/mikhail-karikis