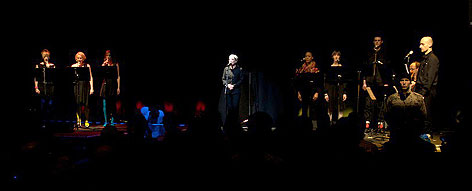 A recent project in which members of staff from the Performance and Visual Art department at the University of Brighton Faculty of Arts have been involved is an interdisciplinary opera entitled XENON. Exploring the theme of the stranger through performance art and music performance, XENON has been commissioned by six UK festivals and will tour the South East of the country until October 2010 culminating in a London performance at Kings Place concert hall.

Mikhail Karikis, a lecturer and researcher in the department, is working with a team of international musicians, performance artists, choreographers, designers and technical staff to realise this project. Participating artists include Conall Gleeson and Amy Cunningham, also members of staff in the department for Performance and Visual Art, Nederlands Dans Teater choreographer Maurice Causey, harpsichordist Jane Chapman, voice trio Juice, conceptual artist Monica Ross as well as vocalists E.laine and Ben Crawley.


A recent scratch performance of sections of the opera took place on 1st February at Kings Place Music Foundation in London.
XENON's Act 1 stages an office-worker's attempt to climb to the stars and make contact with aliens and includes a sound composition using recordings of stars/pulsars; Act 2 stages the chance encounter of several characters involved in impossible acts, such as reciting the entire Declaration of Human Rights from memory, playing the viola up-side-down, singing without pausing for breath and dancing with a shifting centre of gravity. All this takes place in the context of a constantly shifting performance area progressively barricaded and sectioned off by 2 actors in the roles of soldiers.

The next scratch performance of this work will take place on 13th May at Sallis Benney Theatre, University of Brighton, Grand Parade, Brighton, BN2 0JY.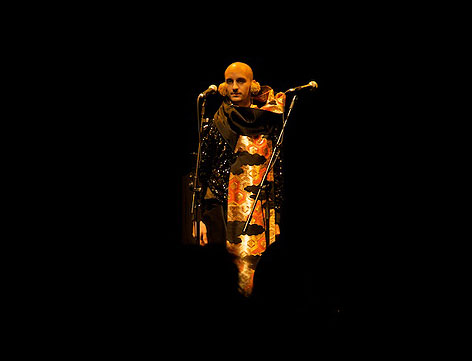 All photography by Bernard Mills