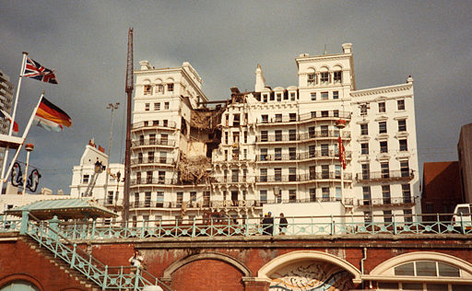 The Provisional IRA's attack on 12 October 1984 killed five and injured 30 at the hotel where Prime Minister Margaret Thatcher, and members of her government, were staying for the Conservative Party's annual conference.
Professor Graham Dawson, the College of Arts and Humanities Professor of Historical Cultural Studies, said: "The bombing was one of the most significant among nearly 500 incidents in the Provisional IRA's (PIRA) campaign of political violence in England over twenty-five years from 1973–97.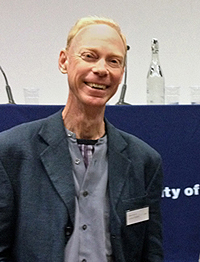 "It generated impassioned as well as critical reflection and debate, nationally across Britain and locally in Brighton and Hove, about how and why the armed conflict in and over Northern Ireland had come to this town in England, the political and ethical meanings of the attack, and its human consequences for those harmed by it.
"We will revisit these questions and re-evaluate the significance of the event today, in the light of the Irish peace process that has brought the PIRA's armed struggle to a close. The centrepiece is a work-in-progress reading of a new play by local dramatists Julie Everton and Josie Melia, which explores the causes and consequences of the event, highlighting the personal journeys towards empathy of the IRA volunteer who planted the bomb Pat Magee and Jo Berry, whose father Sir Anthony Berry died in the attack, within the ongoing wider peace process.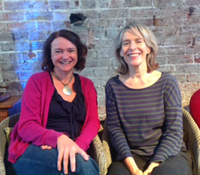 "The piece will be framed by a two-part symposium to discuss, firstly, the history, memory and legacy of the Irish Troubles in Britain; and secondly, Everton and Melia's play, and the role of political theatre in exploring living histories of war and conflict in Britain and Ireland today."
Jo Berry, founder of Building Bridges for Peace, will be among the speakers along with theatre practitioners, peace campaigners, political activists and leading academic scholars. The commemoration is jointly organised by Wildspark Theatre Company and the Understanding Conflict: Forms and Legacies of Violence research cluster at the university.
The event is on 15–16 October at Grand Parade, Brighton. Book a seat and find out more about The Brighton 'Grand Hotel' Bombing.
Images: Brighton's Grand Hotel photographed on the morning after the IRA bomb attack on 12 October 1984, Professor Graham Dawson, Julie Everton and Josie Melia.