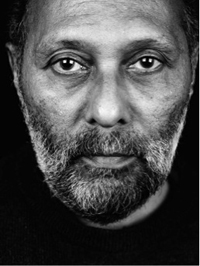 Stuart Hall, who died in February this year, is widely acknowledged as one of the founding figures in the development of Cultural Studies - and his work has been central across many disciplines. He came to Oxford in 1951 from Jamaica to study English Literature, became an active member of the New Left, a founding editor of New Left Review and later of the journals Marxism Today and Soundings. Hall was the second director (after Richard Hoggart) of the Centre of Contemporary Cultural Studies at the University of Birmingham.
He was a great enabler, and he and his ideas have been central to many of those teaching and learning at the University of Brighton. To celebrate his life and work, the University is bringing together some of those who worked closely with Hall, and who continue his legacy. This panel will be followed by a screening of The Stuart Hall Project, a film by John Akomfrah.
Ann Gray is Emerita Professor of Cultural Studies at the University of Lincoln. She worked at the Department of Cultural Studies at Birmingham from 1989 until its closure in 2002 and was lead editor of the two volumes of CCCS Working Papers published by Routledge in 2007.
Rosalind Brunt is Visiting Research Fellow, Media Studies Sheffield Hallam University. She was a postgraduate student at Birmingham Centre for Contemporary Cultural Studies when Stuart Hall was Acting Director. Subsequently she worked with him on the editorial boards of Marxism Today and Macmillan's Communication and Culture series.
Stuart Laing was a postgraduate student at the Centre for Contemporary Cultural Studies at Birmingham between 1970 and 1973. He is now Professor Emeritus in Cultural Studies at the University of Brighton.
Garry Whannel is Professor of Media Cultures at the University of Bedfordshire. He was a doctoral student at the Centre for Contemporary Cultural Studies, University of Birmingham, between 1978-1981, completing a PhD thesis of television sport and cultural transformation. He has written extensively on popular cultural themes, and is currently researching the history of political comedy. His most recent book (with Deborah Philips) is The Trojan Horse: The Growth of Commercial Sponsorship (Bloomsbury 2013)
The Stuart Hall Project
Stuart Hall emigrated from Jamaica to the UK in 1951 to take up a place at Oxford University, and became a founding figure of cultural studies with a resounding and ongoing influence on British intellectual life. Comprised of archive footage and set to the music of Miles Davis, this documentary by the director of The Nine Muses matches the agility of its subject, playing on memory, identity and the changing landscape of the late 20th century. (BFI) Dir. John Akomfrah, 2013, 99 minutes.
'... a deeply considered project that reconsiders culture and identity for those excluded from the circles of power through race, gender and class'. (The Guardian)
Book your free reservation here.