University of Brighton Writer in Residence Isabel Ashdown presents
Words and Pictures
Graphic Novels at the University of Brighton
Would you like to find out how graphic novels are made, published and read?
Graphic novelists Hannah Eaton and Nye Wright with Myriad Editions' Creative Director Corinne Pearlman discuss the art of storytelling through pictures and share their firsthand tips and experiences, followed by a Q&A. Drinks and nibbles will be available and all are welcome.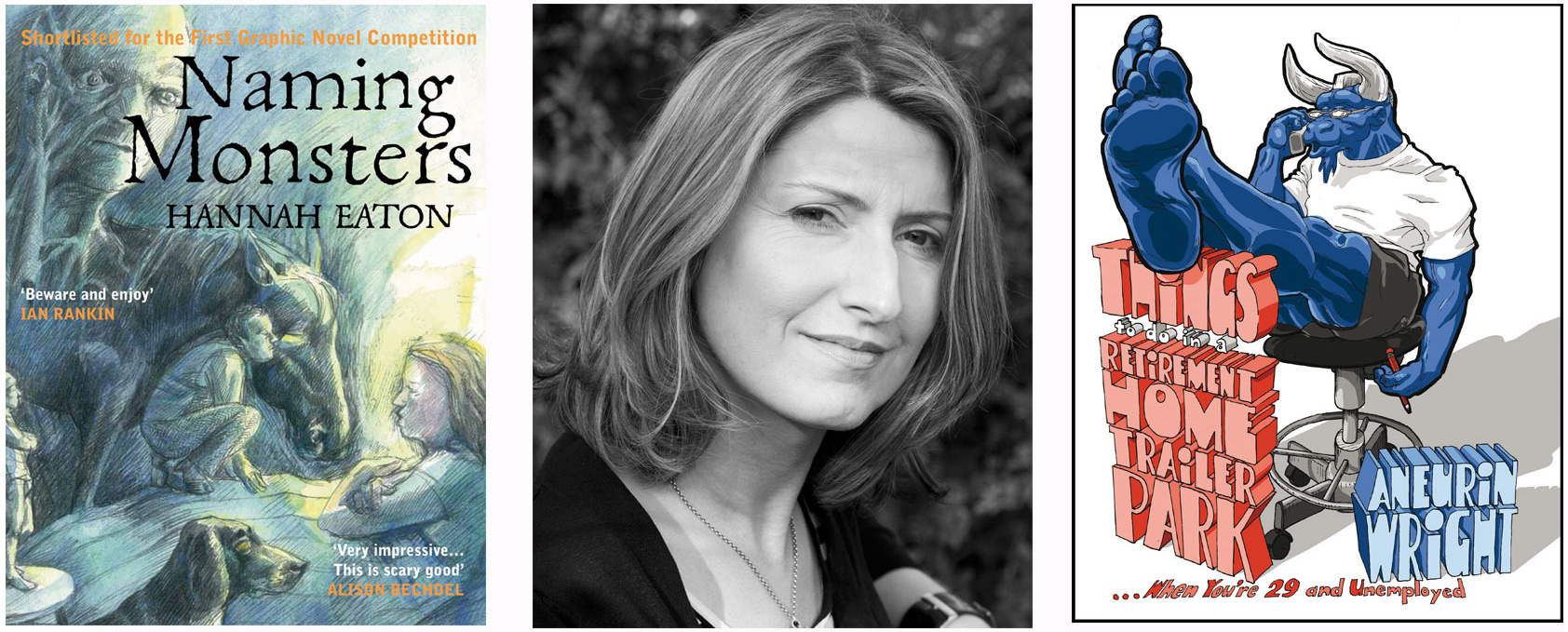 Hannah Eaton had her debut graphic novel Naming Monsters published by Myriad in June 2013 and was recently shortlisted for the Graphic Scotland 9th Art Award. An adult Where the Wild Things Are, the novel is a warm, funny, intriguing and risque take on what happens when your emotions become personified by monsters, and how you learn to live with them.
Nye Wright is author of graphic novel Things to Do in a Retirement Home Trailer Park. A tour-de-force and eight years in the making, it is a powerful, superbly-drawn and deeply moving portrait of a young man coming to terms with his dying father, and with his own life, as he takes care of the old man in his final months.
Words and pictures has been organised by Isabel Ashdown, University of Brighton's Writer in Residence. Isabel is author of three novels, all published by Myriad: Glasshopper, Hurry Up and Wait and most recently, Summer of '76.
She is organising a number of events in 2013-14 alongside the literature team at the university.