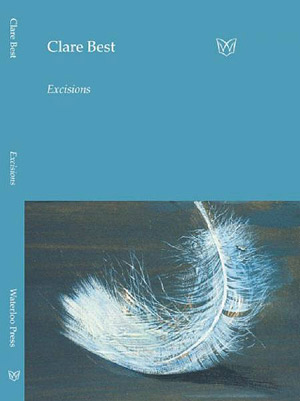 Poet and Faculty of Arts visiting lecturer, Clare Best, has been nominated for the prestigious Seamus Heaney Centre Prize for Poetry 2012 for her
Excisions
collection.
Excisions is described as "an unusually clear and direct collection. The poems speak of one life, but the book resounds with universal themes of love and passion, inheritance and physicality, loss and adaptation."
Best, who teaches on the BA(Hons) Literature course and with the short courses run under the Faculty's Work Write Live inititative, is one of five shortlisted poets who could be awarded the prize for the best first collection published in the UK or Ireland in the preceding year.
The Seamus Heaney Centre for Poetry at Queen's University, Belfast awards the prize annually to encourage emerging talent.
The Chairman of the judges this year is Frank Ormsby, poet and co-editor of the The Yellow Nib, the journal of the Seamus Heaney Centre. His fellow judges are Professor Ciaran Carson, Director of the Seamus Heaney Centre for Poetry, and Connie Voisine, poet and Fulbright Scholar at Queen's University, Belfast.
The prize is £1,000 and the winner will also be invited to read at Glucksman Ireland House, New York University, with travel expenses, three nights' accommodation and an honorarium of $1,000.
The winner will be announced during the Seamus Heaney Centre Poetry Summer School, 25-29 June 2012. Excisions, is published by Waterloo Press.