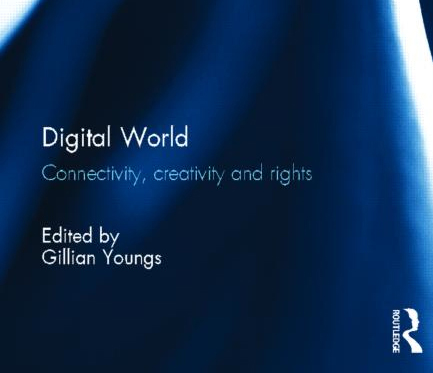 Following a sell-out inaugural lecture this year, there are further opportunities to engage with the work of our Professor in Digital Economy. Gillian Youngs' latest edited book looks at the contemporary digital world with essays by a range of academics, bringing current theory alongside real-world examples of the rapidly changing digital landscape.
The Internet and digital technologies have changed the world we live in and the ways we engage with one another and work and play. This is the starting point for this collection, which takes analysis of the digital world to the next level, exploring the frontiers of digital and creative transformations and mapping their future directions.
It brings together a distinctive collection of leading academics, social innovators, activists, policy specialists and digital and creative practitioners to discuss and address the challenges and opportunities in the contemporary digital and creative economy. The contributions explain the workings of the digital world through three main themes: connectivity, creativity and rights. They combine theoretical and conceptual discussions with real-world examples of new technologies and technological and creative processes and their impacts. Discussions range across political, economic and cultural areas and assess national contexts including the UK and China. Areas covered include digital identity and empowerment, the Internet and the 'Fifth Estate', social media and the Arab Spring, digital storytelling, transmedia and audience, economic and social innovation, digital inclusion, community and online curation, and cyberqueer activism.
The collection has developed from the ESRC research seminar series 'Digital Policy: Connectivity, Creativity and Rights' (2011-13) led by Professor Youngs who is an applied theorist working at the intersections of creative and digital economy and innovation. Her books include Global Political Economy in the Information Age (Routledge, 2007).