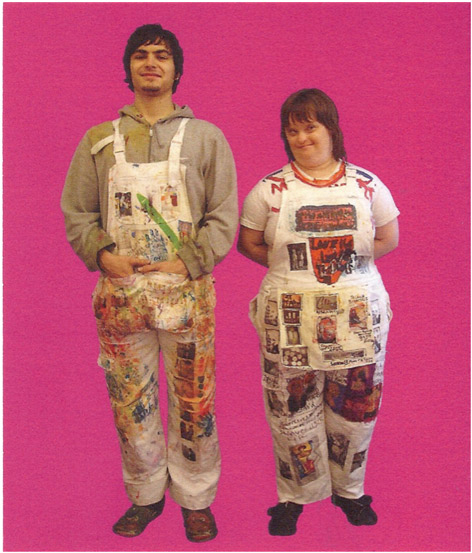 A major international exhibition and symposium of Inclusive Arts on London's Southbank is being organised from the Faculty of Arts.
Alice Fox, senior lecturer, who researches inclusive arts practice and education, has been awarded £59,000 by Arts Council England, to deliver the event at the Spirit Level gallery in March 2013.
Titled Side by Side, the project will be a unique collaboration between the learning disabled Rocket Artists group, the Southbank Centre, and a range of other artists and arts organisations. An accompanying publication will include essays on best practice, case studies and interviews with artists involved in inclusive arts.
The project will bring together those who lead inclusive practice in partnership with the mainstream arts world, whether through performance, film, exhibition, music, publishing, showing collaborative work on an international scale for the first time.
Alice, who secured the funding and is directing the project, graduated from the faculty with a BA(Hons) Fine Art in 1989 and has worked with people with complex learning disabilities and challenging behaviour, both in the context of arts practice and the advocacy of human rights. Alice said: "This funding will provide us with a really good opportunity to pull people together from all over the world to talk about what inclusive arts means and exhibit to a broad audience."
The Rocket Artists group was established by Alice in 2002. It is funded by Arts Council England, South East and based at Phoenix Artists Studios in Brighton. Learning-disabled artists from the group make artwork alongside staff and students from the University of Brighton and have previously exhibited at Tate Modern, Pallant House Gallery, Chichester and recently at Brussels Medical Museum.

As well as making art, Rocket Artists demonstrate their practice through workshops, working with schools and early years settings, occupational health students, inclusive festivals and open studios.
View a University of Brighton research film about Inclusive Arts.