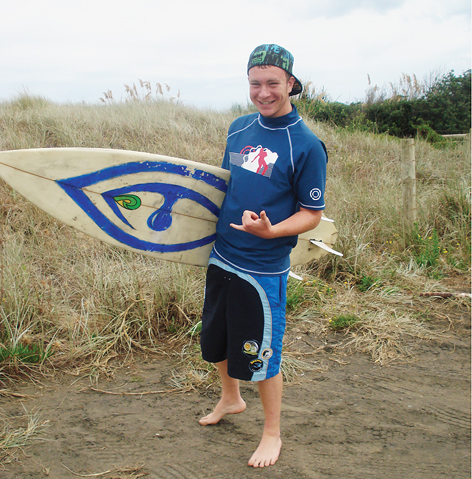 Research led by Dr Joan Farrer and her trans-disciplinary team into textiles that provide early detection of skin cancer risk have featured number 4 in the top 20 new ideas emerging from UK universities in The Times Higher magazine.
The research uses textile and human computer interaction, creating smart textiles that provide an "early warning system" for skin cancer risk. Two potential products are currently in development and will be trialed soon. They involve a smart textile, which changes colour in line with skin cancer risk and a mobile application, which alerts users to sun dangers when they are out and about.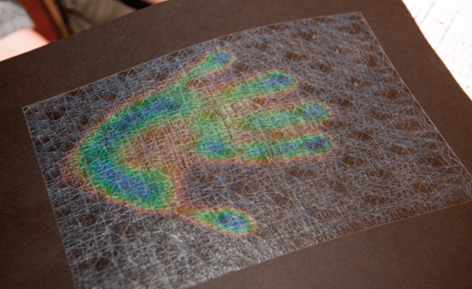 Image: Dr Sarah Robertson's textile sample showing heat detection properties
The top 20 is part of Universities Week 2014, focusing on the relevance of university research and its everyday impact on our lives. A survey commissioned for the annual event, which is run by Universities UK with Research Councils UK, the Higher Education Funding Council for England and the National Coordinating Centre for Public Engagement, asked the general public about the issues that they want university research to address. 30 per cent said they wanted improved wellbeing in old age; just under half (47 per cent) wanted better treatments for the UK's most deadly diseases; a quarter wanted technology that would improve people's quality of life; and 38 per cent said they cared about living in cities that are safe, enjoyable places. With this in mind, 20 UK university research projects that hope to tackle these issues were highlighted as part of the celebrations.
Top image: User group - males 18-24