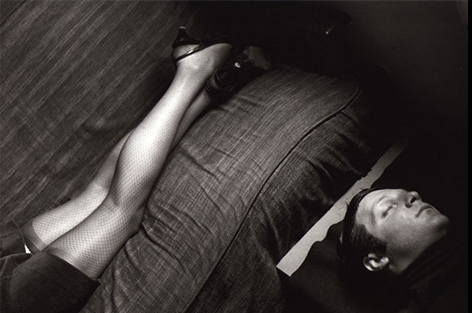 As part of the 2014 Photography Oxford Festival, the first Exhibition in Britain of French Photographer Bernard Plossu is presented by University of Brighton's Professor in the Culture of Photography, Professor Francis Hodgson.
Plossu has had an influential career unattached to any institution or newspaper, producing a constant rich stream of exhibitions and books. His manner has been to photograph autobiographically, diaristically: he is allusive and elliptical, and his photography connects to a wide culture of literature, music and cinema.
Opening hours: Mon-Fri: 09:00am-4pm, Sat: 10-1pm. Sun: Closed.
Image: Bill et Karina Mexico DF 1966. © Bernard Plossu. All rights reserved.