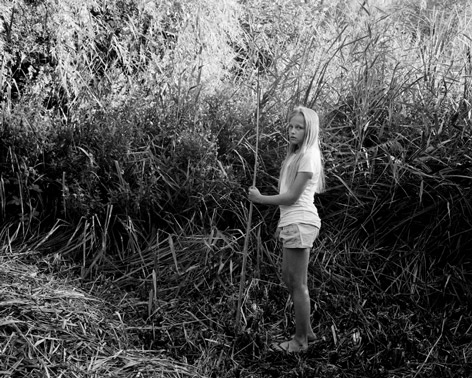 Image: From jackal buzzards crow
Photography BA(Hons) graduate, Olivia Poppy Coles, is a finalist for the Saatchi Gallery and Channel 4's New Sensations Prize 2012.
Coles, who graduated this year, is one of only four artists selected from a record total of 800 entries by a prestigious judging panel; acknowledged by the organisers as "an incredible achievement."
Her work deals with the reading of images and photography's ability to construct and control those readings. Coles said: "I've have been lucky enough to be selected as one of the finalists for the New Sensations Prize 2012. We have each been given a bursary to make new work for the show on which we will be judged and one winner announced.
"An exhibition of 20 shortlisted graduates' work from across the UK will be showcased at the B1 gallery in Bloomsbury and I will be presenting photographs from my new body of work: jackal buzzards crow."
The competition judges are artists John Stezaker and Richard Wilson; Shonagh Manson, Director of the Jerwood Charitable Foundation; Jake Miller, founder of The Approach gallery in London; Nancy Durrant, arts commissioning editor of The Times; Tabitha Jackson, Commissioning Editor, Arts, Channel 4 and Rebecca Wilson, director of the Saatchi Gallery.
The exhibition runs from until 15 October, 2012 at: B1, Victoria House, Bloomsbury Square, London, WC1B 4DA, and is open: 11am - 6.30pm