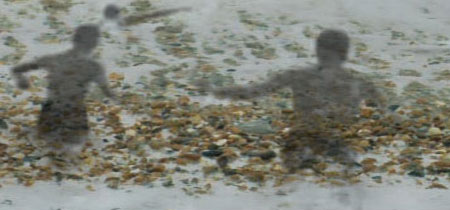 'Archivia' is an exhibition of 18 innovative new audiovisual works inspired by archive films. Local artists, filmmakers and community groups created the work in response to, and incorporating, archival footage showing diverse aspects of life across the South East. The exhibition is open to the public at Lighthouse, Brighton from February 4 to 13, 11 am to 6 pm.
Supported by the Digital Film Archive Fund, the new films include 'The Pickers' by Adam Chodzko, which comments on the current and historical experiences of migrant farm workers, and Kat Mansoor's 'Old Man In The Sea' a short film featuring footage of the Brighton Swimming Club. The film centres on David Sawyers, whose great-great-grandfather started the club 150 years ago.
The programme also includes work by two groups within the Beatabet Collective, metaLuna and Man Ray Sky, who interpret Brighton's illustrious past. Fortune Obscura is an audiovisual performance and interactive installation using film footage sourced from Screen Archive South East.
The Digital Film Archive Fund (DFAF) was set up by the UK Film Council to increase public access to and awareness of our regional screen heritage. The funded projects explore themes such as home, place and identity, and were integrally linked to the extraordinary collections held by Screen Archive South East at the University of Brighton and the Wessex Film & Sound Archive at the Hampshire Record Office. To see all the works commissioned through DFAF, visit the Archivia website
Archivia has been developed by Earth Stock Films Screen Archive South East in partnership with Lighthouse and Screen South.