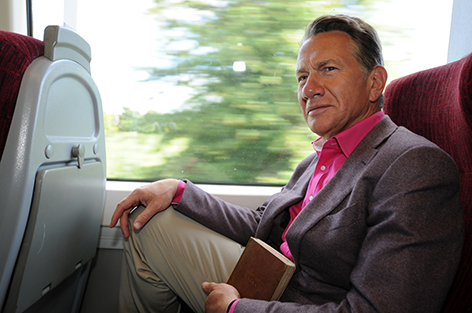 Presenter Michael Portillo takes to the tracks with a copy of George Bradshaw's Victorian Railway Guidebook, travelling the country to see how the railways have changed us, and what traces of Bradshaw's Britain remain.
Four episodes of 'Great British Railway Journeys Series 2' include films from the Screen Archive South East. Our footage appears in episodes 17-20 broadcast 25-28 January and now available to view on BBC iPlayer.
Episode 17. 'Aylesford to Tunbridge Wells' includes In the Hop Fields of Kent.
Episode 18. 'Canterbury to Margate' features Magical Margate.
Episode 19. 'Sandwich to Folkestone' uses footage from Round the Town.
Episode 20.' Hythe to Hastings' includes Local News Film, Hastings.
For more information about using Screen Archive South East films for research and broadcast, please contact us.