This winter the 11th Annual IWM Film Festival features selected short films, including one by Manchester student Katherine Reed. The film, based on the story behind Robert Westall's award-winning novel 'The Machine Gunners', uses footage from Screen Archive South East's Gowlland Collection. The archive film depicts a young boy playing with his toy gun.
Made by Reed while studying on the MA course in War, Culture and History at Manchester University, this short documentary examines the story behind the book about boys who find a machine gun from a crashed German plane during World War II. It explores the child's experience of war and how Westall depicted it in his novel.
For more information about screening times for 'Machine Gunners', visit the Imperial War Museum Festival site. The story behind the writing of the book is described on Robert Westall's official website.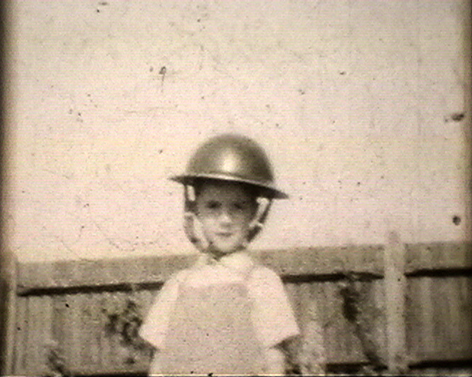 Frame from 'War Time 1943-1945', Gowlland Collection