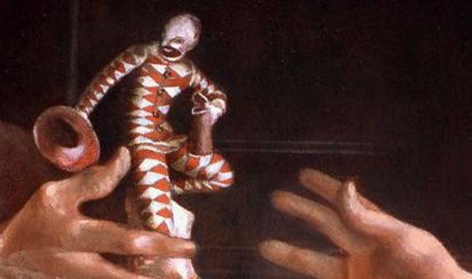 Julia Winckler, lecturer and researcher in photography at the Faculty of Arts, was in conversation with painter Barbara Loftus following the screening of her film Lieder ohne Worte at the Wiener Library, London.
The theme of Loftus current work is the convergence of personal memory and major historical events. Her mother Hildegard's long-held silence, only broken in 1995, unlocked a door into the spirit of a ruined Europe, recounting personal experiences of growing up as a Jew in Germany during the inter-war period.
This lead to Loftus exhibition called 'Lieder ohne Worte, Images of Memory', and was accompanied by a 30 minute film made by the artist, which will be screened at this event. In addition to the screening Barbara Loftus will be in conversation with Julia Winckler, a photographer, writer lecturer and specialist in archival and memory studies.
The event takes place at The Wiener Library for the Study of the Holocaust and Genocide. It is one of the world's leading and most extensive archives on the Holocaust and Nazi era, with a unique collection of over one million items includes published and unpublished works, press cuttings, photographs and eyewitness testimony. It provides a resource to oppose anti-Semitism and other forms of prejudice and racism.
The lunchtime screening of Lieder ohne Worte, Images of Memory took place on the 7 February 2014 at the The Wiener Library, 29 Russell Square, London, WC1B 5DP