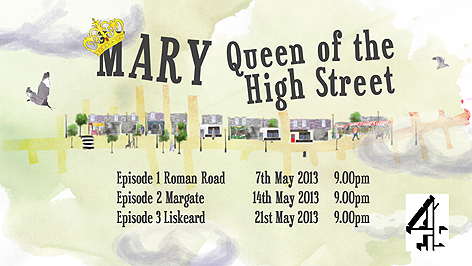 A new Channel 4 TV series featuring retail expert Mary Portas will include clips from Screen Archive South East.
The series, Mary Queen of the High Street, sees Portas encouraging local communities and businesses to help themselves economically by injecting new life into the UK's high streets.

In episode two Portas visits Margate - negotiates a cut price rail fare for visitors from London and constructs a quirky 'inland' pier. This programme is supported by clips from Screen Archive South East films: Magical Margate, one of the earliest known publicity films from 1925 and All go Margate from the 1970s, showing the town at its peak as a vibrant seaside resort.

Produced by Optomen Television, the series began on 7 May 2013 and is broadcast on the following two Tuesdays on C4 at 9pm.