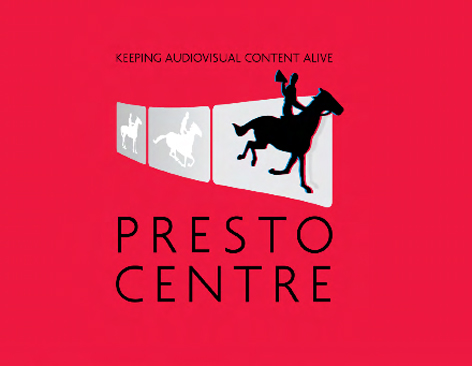 Screen Archive South East, which is hosted at the University of Brighton Faculty of Arts, is a new participant in Presto4U, a Universities Community of Practice set up to identify results of research into digital audiovisual preservation.
The project aims to raise awareness and improve the adoption of the research outcomes through technology and by service providers and media owners.
The two-year project is supported by a core group of 14 PrestoCentre member organisations which will establish nine communities of practice in AV digital preservation, each based on a shared concern, a shared set of problems and a common pursuit of technological solutions related to the particular custodial practices and preservation challenges in a principal sub-sector of AV media.
These communities of practice will function as a crucial reference point and exchange environment, pooling the available expertise between the academic research, media, culture and industry sectors.
On 4 December, audiovisual archivists from across Europe gathered in Paris for a workshop on Digital Audiovisual Preservation in Communities of Practice. Follow the blog for information on the conference or contact Nick Clark dclark@mac.com, Preservation and Production Manager, Screen Archive South East who attended the event.
The PrestoCentre Foundation is a non-profit membership-driven organisation that brings together a global community of stakeholders in audiovisual digitisation and digital preservation to share, work and learn. PrestoCentre works with experts, researchers, advocates, businesses, public services, educational organisations and professional associations to enhance the audiovisual sector's ability to provide long-term access to cultural heritage.