Brighton artist Christina Reading is among those who participated in AMBruno's 'Project 101' at the LAB Gallery, New York City, 4-25 November 2011.
The London-based group AMBruno presented the installation of 101 individual film works by 40 artists. All of the pieces are silent and of exactly 101 seconds (1'4'') duration. Christina Reading used footage from Screen Archive South East's 'A Garden of Beautiful Roses', about the Barnardo's home for girls in Barcombe, East Sussex, as part of her piece for the exhibition.
There are plans to bring the installation to London. Preview the installation trailer.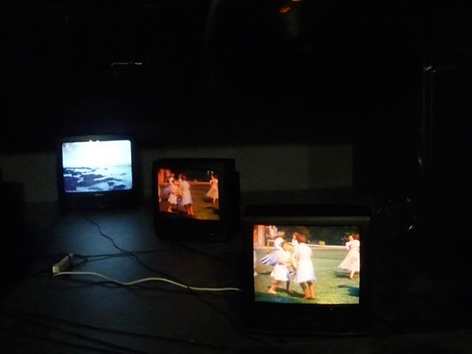 Still from Christina Reading's piece for 'Project 101'