The 5th Balinale International Film Festival in Bali, Indonesia opened November 15 with a screening of 'The Magical World of Silent Colour' directed by Frank Gray of Screen Archive South East, edited and with digitally restoration by SASE's Nick Clark. Festival director Deborah Gabinetti called it "the perfect film to open the festival...Everyone loved it. Entertaining and focusing on the art of film."
This year the Balinale hosted a special ASEAN Film Focus to promote production in the region and highlight the work of local filmmakers. The Association of Southeast Asian Nations (ASEAN) meeting brings together heads of state from 10 Asian nations. This event was an excellent opportunity to show SASE's work in an international arena.
For more information about 'The Magical World of Silent Colour', contact Screen Archive South East.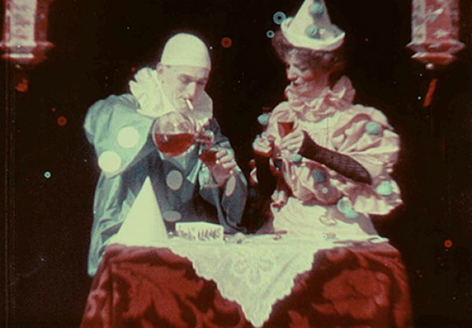 'Two Clowns', 1906, from 'The Magical World of Silent Colour'