Screen Archive South East Preservation & Production Manager Nick Clark demonstrated the outcome of his research into digitising film without using videotape as an intermediary. Clark showed how to create 2K archive masters with high definition (HD) and standard definition (SD) access files to an audience of 30 technical specialists from the British Film Institute, the BBC, the Welsh Film Archive, and regional screen archives across the UK.
Film Archive Forum UK chair Murray Weston thanked Nick Clark and seminar organiser Martin Rogers (Prime Focus) for their contribution to the July event. He wrote:
"The combination of demonstrations and presentations was really helpful to influence further thinking in the film and television archive community about scanning and the use of restoration software. I am certain that this will cause much creative discussion which is likely to have a direct effect on archive access operations."
For more information about the tapeless digitisation workflow, contact the Screen Archive South East.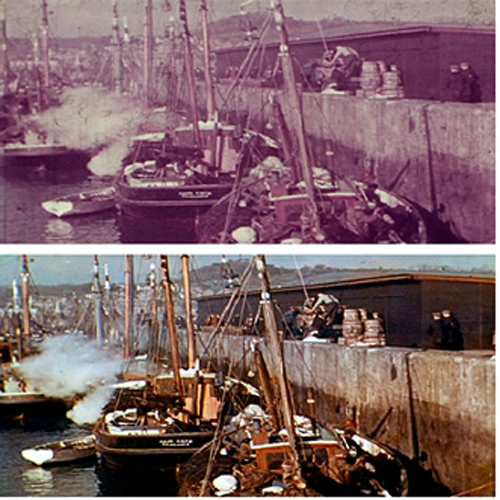 Digitally restored copy of 'Symphony of the Seasons' (1936)