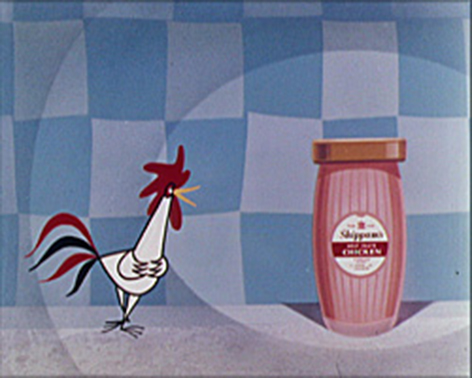 The Dresden Filmfest International Short Film Festival is hosting a retrospective tribute to outstanding German-British animator Peter Sachs on April 19, the date of Sachs's 100th birthday. The programme features nine short films, including 'Shippam's Guide to Opera' (1955), an entertaining two-minute advertisement for Shippam's products.
Screen Archive South East holds 13 films in the Shippam Ltd. Collection. Shippam's was a meat and fish paste company based in Chichester for over 200 years. The company commissioned several animated advertisements for cinema screening, among them Sachs's lively film depicting ingredients dancing and singing to opera arias.
For more information, contact Screen Archive South East.