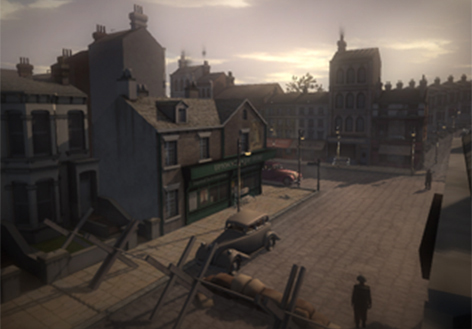 Lives at War is a new online game developed in collaboration with designers Corporation Pop, students from Longhill High School in Brighton and a group of older people from Brighton and Hove who lived here during World War II. The launch takes place September 19 from 5 to 7 pm at Lighthouse as part of the Brighton Digital Festival. Entry is free.
The game is based on films from Screen Archive South East. These films have inspired its design and feel as well as the characters and storyline. Lives at War invites young people to immerse themselves in a virtual environment that shows what life was like on the home front in World War II. It includes a guide for teachers, explaining how to use the game within the high school curriculum.
Lives at War was funded by the Heritage Lottery Fund and the Digital Film Archive Fund.