Members of Crawley's South Asian community share personal stories of their experience settling in the West Sussex town in 'The New British', a DVD by Millstream Productions created as part of the Road to Crawley Project. The DVD includes excerpts from three Screen Archive South East films: 'Plant Hire' (1952), 'A New Town Story' (1955) and 'A Milestone for Crawley' (1989).
Crawley Borough Council commissioned the feature-length documentary about migration, inspired by Crawley's South Asian Community, which is the largest in the south of England. The film has been screened at community venues since January and will be presented October 16th at Crawley Library.
For more information about this evening's screening, visit the Crawley Borough Council website.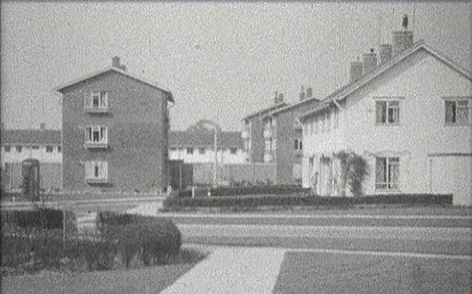 Frame from 'A New Town Story', 1955