The Twelfth International Domitor Conference will be held at the University of Brighton from June 18-22, 2012. The conference theme is 'Performing New Media, 1895-1915.'
The largest Domitor conference to date, it will examine the relationship between performance and turn-of-the-century media technologies, such as the magic lantern, the phonograph, and motion pictures. There will also be a number of panels unrelated to the main theme, a first for a Domitor conference.
Evening events include a screening of films from the "Brighton School" and a magic lantern show. Register online for the entire conference or a single day ticket.
Domitor membership is open to anyone with a serious interest in early cinema. There are currently about 250 members from over 30 countries. To become a member, visit the Domitor site.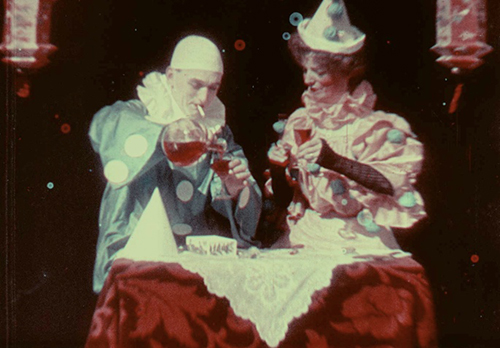 Still from the Kinemacolor film "Two Clowns" (1906), dir. G.A. Smith (British Film Institute / Screen Archive South East) Digital reconstruction by Screen Archive South East.