A fascinating compilation of films from across the 20th century is now on public view for the first time at the Brighton Fishing Museum. The films document many facets of Brighton's past, among them a Punch & Judy Show, the antics of the Brighton Swimming Club, the filming of 'Oh! What a Lovely War' on the West Pier and scenes of the famous Palace Pier.
Roger Dunford, longtime Swimming Club member and amateur filmmaker, shot several of the films, capturing the fun and camaraderie of this special organisation. Screen Archive South East thanks the films' depositors, the Floating Memories project and the Heritage Lottery Fund for making this public programme possible.
To view the show and to find out more, visit the Brighton Fishing Museum.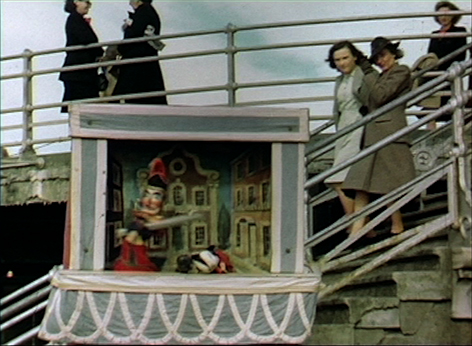 Still from the film 'Weddings, Christening and Seaside Pictures'
Cyril Hayworth Collection