TECHNE
TECHNE brings together seven universities in London and the South-East, led by Royal Holloway, to provide AHRC studentships and training for the contemporary postgraduate researcher in a fully-formed programme for academic, professional and early career development.

TECHNE provides:
An environment for students who wish to be intellecutally innovative and experimental

Varied disciplinary and interdisciplinary training and networking opportunities

Collaborative engagement with 13 Partners in the cultural sector


TECHNE offers students rigorous scholarly training and opportunities to develop skills in innovation, critical thinking, risk taking, creativity and communication that are valued in academic and work contexts
TECHNE's Welcome Event for the new Cohort will take place at the Museum of London, Barbican on 19th October 2016.
The TECHNE Student led Conference Memory and Perception is on 3rd November 2016.
The next TECHNE Congress is on the 12th and 13th January 2017 at the RCA London.

Featured AHRC TECHNE funded student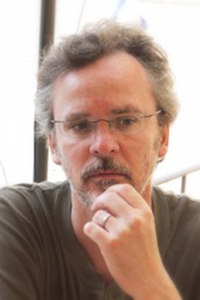 Most modern philosophies of Music Education acknowledge that both improvisation and composition are important pedagogical tools; that said, my research proposes a novel educational approach to these invaluable crafts. My key argument is that improvisation and composition can indeed become self-improving procedures, provided that learners and teachers continually search for radically new musicalities and remain indifferent to the legislation of established musicianships.
'Techne' (τέχνη) is a Greek term broadly meaning 'craft' but including aspects of specialist study, applied knowledge and creativity. Richard Sennett in The Craftsman(London, Penguin, 2009 p.9) notes that craft in any form entails an "intimate connection between hand and head……a dialogue between concrete practices and thinking". The name has been chosen for this partnership to consolidate and to underline the relationship between the making and thinking aspects of research across the arts and humanities.
Please do not hesitate to contact techne@royalholloway.ac.uk with any queries or questions you might have on the content of this site.