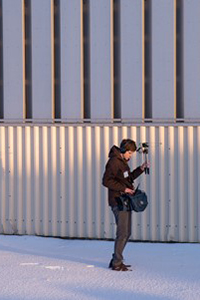 Contemporary IT infrastructures estrange users from the digital material of their everyday lives. As technology becomes increasingly ubiquitous, smaller, and quieter for the user in the form of handheld mobile devices, the need for remote, 'cloud storage' increases exponentially. This hidden space of 'the cloud' is physically manifest in the remote and undisclosed locations of monolithic data centres scattered across the globe.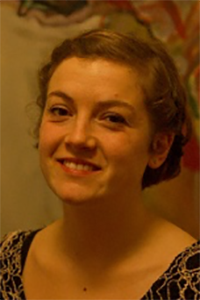 A synthesis of concepts from art, mathematics and linguistic pragmatics to explore the part played by physicality in the communication of mathematics. The aim is observe, as an outsider, how one mathematician explains their work to another, and so to present insights that can open up exchange across the borders of the discipline. There has been little study of communication within mathematics from a pragmatic perspective to date, and engagement from artists has been very limited.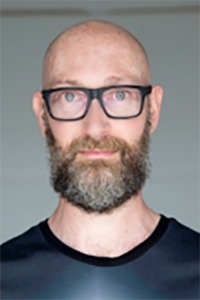 This practice-based research is concerned with the relationship between sound, memory and various notions of landscape (social, political, cultural, as well as natural and urban) in artists' moving-image work. Utilising a mixed methodology that combines phenomenology, feminist, cultural and queer theory, as well as recent theoretical work in the fields of sound and memory studies, the research attends to the work of John Akomfrah, Clio Barnard and Patrick Keiller.