The Masters Show 2017
The Masters show is in two parts with exhibitions in July and September. The July shows feature work by students from MA Fine Art, MA Digital Media Arts and MA Inclusive Arts Practice.
MA Fine Art - Before Words

'Seeing comes before words': this is the title of and ethos behind this year's MA postgraduate Fine Art show. The quote is taken from the opening words of the ground-breaking 1972 TV series and book, 'Ways of Seeing' by John Berger.
The Brighton MA student group brings together international and local artists, some of whom have come from degree courses achieving high grades, others are mature artists with established practices who want to develop their work in new directions. Many students have already won national awards, residencies and been selected for national exhibitions.
The work on display showcases a diverse range of media from painting; installation, photography, sound based practices, sculpture, textiles, performance and video work. The artists within the show are addressing contemporary issues within society and culture and by creating art that opens up a dialogue about these issues, the audience are invited to be part of the discussion.
This year as a new initiative there will be an exhibition tour led by the students themselves which will offer visitors a deeper insight into the work on display. If you ever wanted to find out more about conceptual art, these tours are a great place to start.
Previous visitors to the postgraduate show have said it's an important and thought provoking event in the Brighton Arts calendar, not to be missed.
Download a copy of the MA Fine Art Catalogue.
You can follow MA Fine Art on facebook and instagram @mafineartbrighton to stay informed.
Private view: Friday 7 July: 5.30pm-9pm.
Public opening: Saturday 8-15 July: 10am-5pm. Sunday 9: 12pm-4pm.
Location: Grand Parade Gallery, Foyer, G4, 1st Floor (Sculpture) and 2nd Floor Painting.
MA Digital Media Arts - Interfusion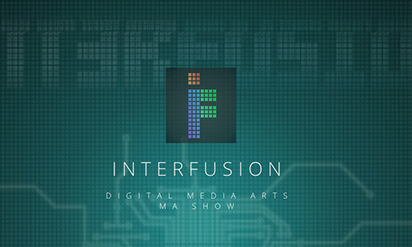 'Interfusion' is the 2017 graduate show of the University of Brighton's MA Digital Media Arts course. This year's artists explore themes of human relationships, individualism and perspective through the mediums of Film, Animation, Virtual Reality, Augmented Reality and Interactive Installation Art. The show will exhibit the achievements of the MA artists on their journey in the digital arts. Anyone passionate - or nervous - about the rise of digital media in our lives will find the work illuminating in it's questioning of the relationship between humans and technology, and the increasing rise of new mediums, futuristic robotics, surveillance systems and Virtual Reality on our human experience. To find out the specifics of each piece on show please visit the Projects page.
Private view: Friday, 7 July 2017, 5.30-9.00pm
Public opening: 10am – 5pm (except Sunday 12-4pm)
Show locations in rooms 204, 202, & 250.
MA Inclusive Arts Practice - Making Meaning

"The secret of change is to focus all of your energy, not on fighting the old, but on building the new." Socrates.
'Making Meaning' presents seven artists' diverse responses to their collaborative arts-based research within the community as part of the MA in Inclusive Arts Practice.
With works of performance, photography, painting, sculpture and installation this is contemporary art with a heart, that thinks beyond the gallery box, and is feeling its way towards a better world.Collaborative art-making as a way of making connections and providing people with a space in which their stories can be heard is just the beginning of what we are about. In these interesting times we are living in, radical, inclusive art provides us with a way to build bridges between ourselves and others where there might otherwise be just more isolation and alienation.
Inclusive Arts Practice is a dynamic, radical and socially engaged practice that facilitates arts-based dialogue & collaboration between artists & marginalised groups.

Instagram @inclusive_arts_practice
Private view: Friday 7 July: 5.30pm-9pm.
Public opening: Saturday 8-15 July: 10am-5pm. Sunday 9: 12pm-4pm.
Location: Ground Floor Foyer and Room 206 (second floor)