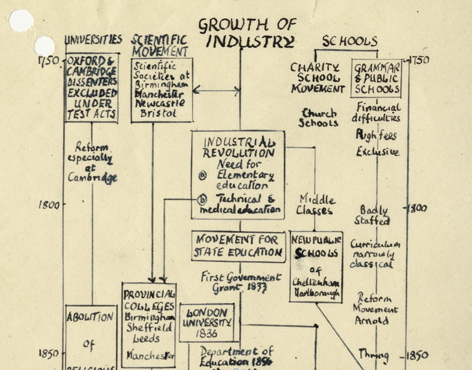 A significant series of photographic images relating to the 1951 Festival of Britain, can be found among the holdings of the Design Archives within the Design Council Archive. Many of these are accessible online from the Visual Arts Data Service (VADS). Involvement in the Look-Here! Project, co-ordinated by VADS and funded by JISC, which works collaboratively to develop skills and strategies for digitisation in the arts education sector, made it possible for the Archives to explore and complete the digitisation of complementary documentation from the official Festival administrative files created by the Council of Industrial Design. The 60th anniversary of the Festival of Britain is celebrated in 2011, so this material was particularly relevant for digitisation, and the Archives anticipate considerable research interest in this area in the months ahead.

Barbara Taylor and Carolyn Thompson of the Design Archives team presented the outcome of their research, at a conference held at the Royal Institute for British Architects, in London on 8th February 2011. They discussed issues raised in the handling, scanning and delivering of digital images through online platforms, and the new procedures created as a result of this learning process.

The project has enabled the Design Archives to develop understanding of how an analogue object is represented and reconstructed from component parts in a digital environment and brings a more accurate simulation to the online archival research experience, whilst setting a benchmark for future scanning of archival documents.

The resulting images are available online through the VADS website and the Archives Hub.

To read the abstract and download the PowerPoint presentation from the conference, click here.
Image: Detail from 'The Pattern of English Education'. File 27, Series 14B (The Homes and Gardens Pavilion, Festival of Britain).