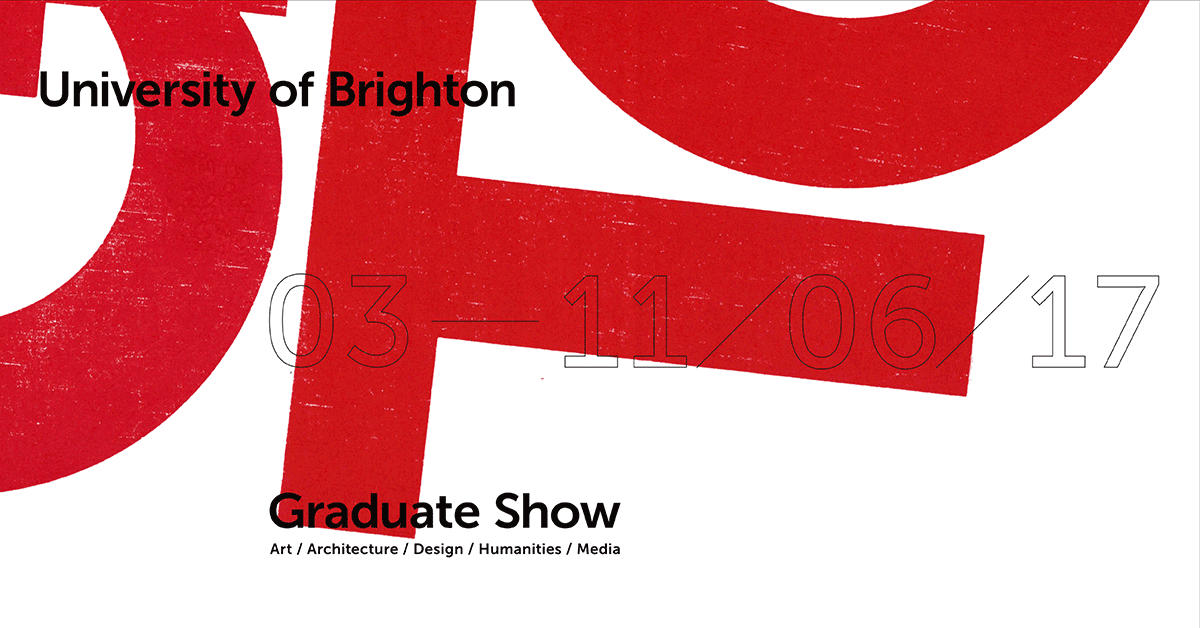 The University of Brighton's annual Graduate Show is when our talented graduating students in the arts, design, architecture and media stage their final-year shows. The exhibition is open to the public every day from Saturday, 3 June to Sunday, 11 June.
University Galleries at 58-67 Grand Parade, 154-155 Edward Street, Brighton.
Saturday 3 June 12noon – 5pm
Sunday 4 June 12noon – 5pm Including Meet the Makers workshops
Monday 5 June 10am – 5pm
Tuesday 6 June 10am – 5pm
Wednesday 7 June 10am –5pm
Thursday 8 June 10am – 8pm
Friday 9 June 10am – 6pm
Saturday 10 June 12noon – 5pm
Sunday 11 June 12noon – 5pm
Our courses cover a range of disciplines and on show will be work from the following subject areas: architecture and interior architecture, fashion and textiles, film, fine art, photography, graphics and illustration, design, craft, media, history of art and design.
See some selected students' stories of their work and journey towards the exhibition on our Art, Design and Media blog.
Meet the makers on Sunday 4th June
Graduating students from the 3D Design & Craft course will be presenting the processes used to create the work displayed within the graduate show. This is a rare opportunity to visit the workshops within the city campus and view live demonstrations in wood, ceramics, metal, polymers and composites.
The demos will be running for the duration of the day and visitors to the university are invited to tour the workshops and view the students at work.
Instagram and Twitter
Follow us on #brightonshow17
Follow our students' progress on Instagram from individual courses:
Architecture
BA(Hons) Instagram