Click on the image below to download the work in progress user-manual for VI-Suite version 0.4. In addition to the user manual below, various introductory videos exist on the VI-Suite blog site located at http://blogs.brighton.ac.uk/visuite, which is also regularly updated with new features. A dedicated YouTube video channel for v0.4 can also be found at https://www.youtube.com/playlist?list=PLySrjcxbIMopXVXNU6FWqy5BCPU1oif8I.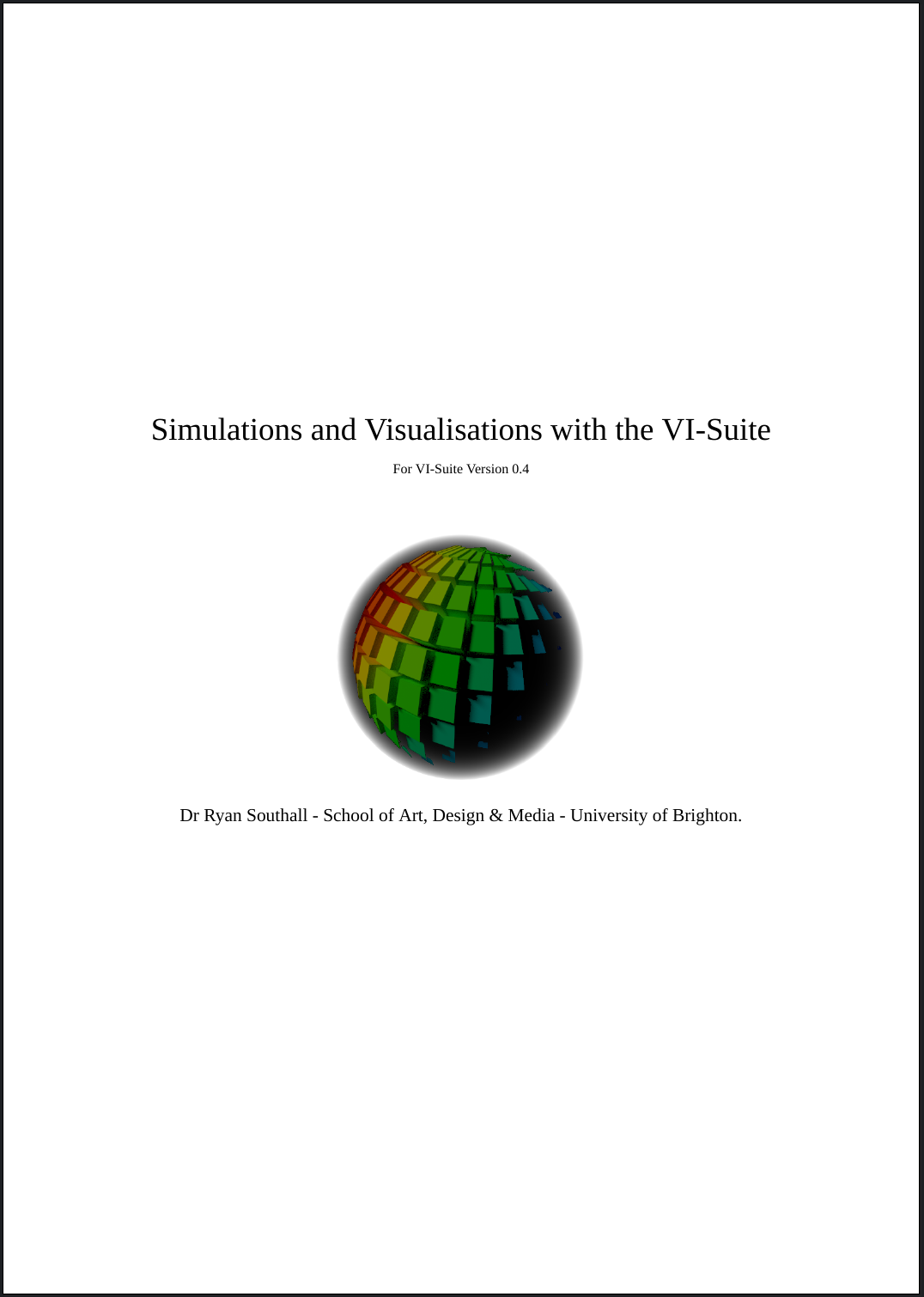 Details of how to use Blender are beyond the scope of the user manual above but there are plenty of on-line resources that explain Blender far better than I ever could. Good books include:
J.M. Blain. The Complete Guide to Blender Graphics: Computer Modeling and Animation. Taylor & Francis, 2012.
G. Fisher. Blender 3D Basics. Community experience distilled. Packt Publishing, Limited, 2012.
R. Hess. Blender Foundations: The Essential Guide to Learning Blender 2.5. Taylor & Francis, 2013.
Free on-line documents include:
James Chronister's Blender Basics book at http://www.cdschools.org/Page/455
John Blaine's Introduction to Blender 3D at http://wiki.blender.org/index.php/Doc:2.6/Books/An_introduction_to_BLENDER_3D_a_book_for_beginners
Many video tutorials can also be found and a good introductory course can be found at http://cgcookie.com/blender/cgc-courses/blender-basics-introduction-for-beginners/