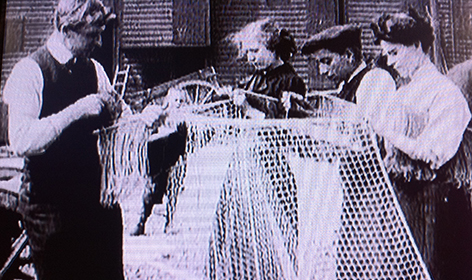 The Hastings Museum & Art Gallery is celebrating the centenary of Robert Tressell's death with an exhibition that runs until March 27th. 'Musborough: Images of Edwardian Hastings' features three short films from the Screen Archive South East showing life in the seaside town before World War I.
Tressell, whose real name was Robert Noonan, wrote 'The Ragged Trousered Philanthropists' in Hastings in 1906-10, basing the book on his experience of working conditions. The Socialist author died before its publication in 1914, but the novel was later popular as an expose of working class life in the Edwardian era.
For a biography and photographs, see the Museum website.