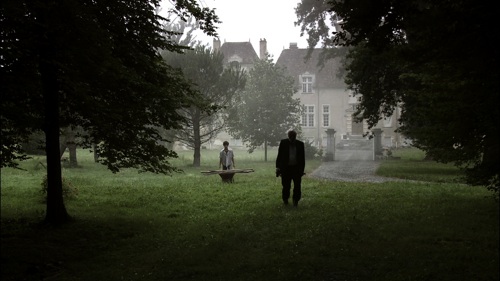 In an interview with the New Statesman, director Andrew Kötting described his recent film 'Ivul' and how archive film contributed:
"I use the archive as a way of trying to coax more meaning, ambiguity and confusion; the archive is another pulse, another heartbeat, that meanders through...."
Material that he selected from SASE collections included footage from the films Symphony of the Seasons (1936) and Herne Bay on Ice (1963).
The 2009 French-language production has been shown in cinemas and at international festivals. It will be released on DVD later this year. A multi-screen installation based on 'Ivul' is currently touring the UK.
For more information on Andrew Kötting's work, visit the British Film Institute's Screenonline and the Ivul website.