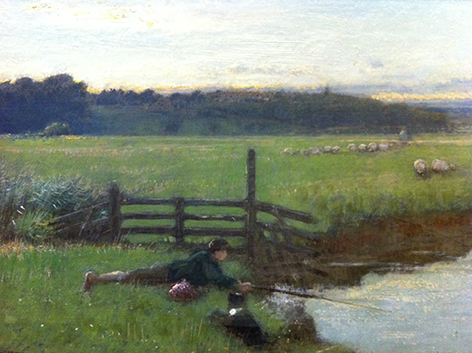 'Memories of a Victorian Water-Colourist: Sussex scenes by Albert Goodwin' at the Hastings Museum & Art Gallery provides the rare chance to see Sussex as captured by Goodwin, a technically talented artist who was fascinated with transient states of light and atmosphere.
Born and educated in Maidstone, Goodwin became an enormously prolific and innovative landscape painter. The exhibition brings together works from the Museum's Goodwin collection alongside a selection of watercolours on loan from Maidstone Museum & Bentlif Art Gallery, part of Maidstone Borough Council. The exhibition runs from 9 April - 3 July 2011.
For this event, Screen Archive South East has provided an edited version of the amateur film Country Rhapsody, which will be viewable on a screen in the Gallery. This black-and-white film from the late 1930s celebrates the Sussex countryside in springtime and complements Goodwin's evocative works.