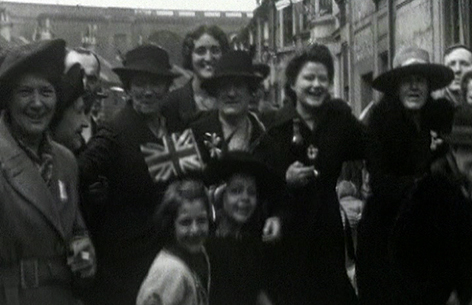 In 2010, East London based artist Melanie Manchot presented the first part of her new project "Celebration (Cyprus Street)" commissioned by Film and Video Umbrella. Filmed in one continuous take, it forms a portrait of a diverse and resilient London community.
As part of the East End Film Festival, 'Celebration' will be screened on April 28 -- the eve of the Royal Wedding -- in Tower Hamlets, where over 60 street parties will be taking place. The film includes archive footage demonstrating the wealth of local festivities over the years. 'VE Day Celebrations in Brighton' from Screen Archive South East is among the archive segments in Manchot's new work.
During the Royal Wedding on April 29th, there will also be a special launch event at the Water Poet for a free heritage film trail featuring 'Celebration'. The trail continues on May 2nd. Visit the EEFF website for details.
Reserve your place online for the April 28th 'Celebration' and archive film screening at Rich Mix or telephone 020 7613 7498 to book.