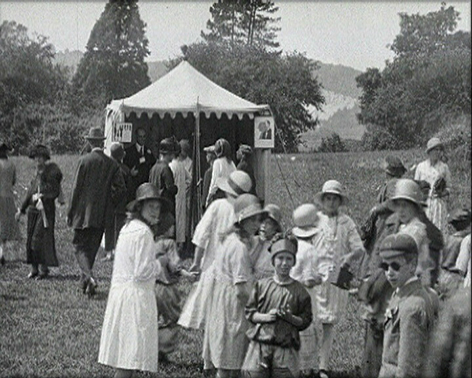 The Worthing Museum and Art Gallery offered a ten-week lecture course on the history of fashion in the 20th century during September-December 2012. Taught by Suzanne Rowland (MA, History of Design and Material Culture), the course explored fashion across the decades and used the museum's costume collections to illustrate evolving fashion design.
Two Screen Archive films were presented to show clothing in its authentic context. 'Garden Fete at Broughton House' (1926) and 'Joce and Gill at Home' (1936-40) both offer a view of 1920s and 30s garments as worn by families of the time during their everyday lives.
Response from the students was enthusiastic, one commenting: 'This was really interesting, helping to relate fashion to social reality." Another said: "It was magical to see what we have learned [about fashion] in a movie…I would love to see more film footage of other eras."
Worthing Museum plans to offer the course again. Watch their website for upcoming announcements.