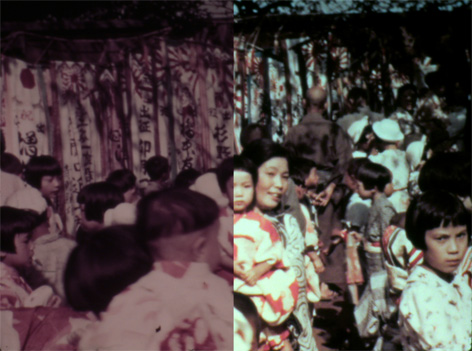 Speakers from Screen Archive South East, the World Cinema Foundation, BFI National Archive, Cinepost Production (Munich), L'Immagine Ritrovata (Bologna) and EYE Film Institute (Amsterdam) will join with Grover Crisp of Asset Management, Film Restoration & Digital Mastering, Sony Pictures Entertainment for a specialist conference titled 'What is Restoration?' at the British Film Institute Southbank on 2nd May.
At this event, international experts in film preservation and restoration will discuss the technical work being carried out to preserve the world's film and video heritage. There will also be case studies of work done by archives, film laboratories, facility houses and other specialist digital operations.
Screen Archive director Frank Gray and technical manager Nick Clark will present the Archive's digitally reconstructed early British Kinemacolor films and also show how SASE has restored rare colour footage of Japan in the 1930s. This technical research has helped to bring exceptional films to new audiences around the world and to demonstrate the enduring beauty of early colour processes.