Lesbian Lives Conference 2015
20th Feb 2015 - 21st Feb 2015
Sallis Benney Theatre

22nd Annual Lesbian Lives Conference, 'Lesbian Feminism/s Now'
Held on 20-21 February 2015 and hosted by University of Brighton LGBT and Queer Life Research Hub in conjunction with Women's Studies Centre, University College Dublin.
Download the Lesbian Lives 2015 conference programme here

Download the book of abstracts

2015 Lesbian Lives Film Programme

The conference team is very pleased to announce the three confirmed keynote speakers for the 2015 conference: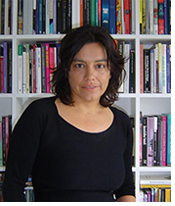 Professor Sara Ahmed (Professor in Race and Cultural Studies, Goldsmith University, Director of the Centre for Feminist Research)
Sara Ahmed works at the intersection of feminist, critical race, postcolonial and queer theory. Her work is concerned with how bodies and worlds take shape; and how power is secured and challenged in everyday life worlds, as well as institutional cultures. Publications include: Difference that Matter: Feminist Theory and Postmodernism(1998); Strange Encounters: Embodied Others in Post-Coloniality (2000); The Cultural Politics of Emotion (2004), Queer Phenomenology: Orientations, Objects, Others(2006); The Promise of Happiness (2010); On Being Included: Racism and Diversity in Institutional Life (2012) and Willful Subjects (forthcoming, 2014). She is currently writing a book Living a Feminist Life has begun a new research project on "Utility: The Uses of Use."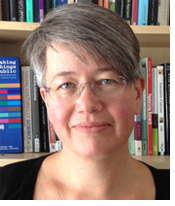 Prof. Sasha Roseneil (Birkbeck) As a sociologist Sasha Roseneil is interested in how gender, sexuality and intimate life are changing, and in the role that social movements and feminist and queer politics play in bringing about social and cultural change. As a group analyst, psychoanalytic psychotherapist and psychosocial theorist, she is also preoccupied with how and why gender, sexuality and intimate life don't change - with individual and collective resistance to change, and how we so often unconsciously sabotage what might be good and fruitful in our lives. Sasha has carried out research on Greenham Common, on women's movements, feminism and lesbian and gay politics, and on the experiences of those living outside conventional families and couples. She is Professor of Sociology and Social Theory and Director of the Birkbeck Institute for Social Research at Birkbeck, University of London. You can follow Sasha Roseneil on Twitter - @SashaRoseneil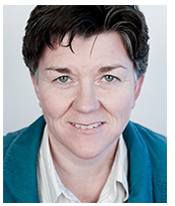 Prof. Angelia R. Wilson(University of Manchester) will be giving a talk on 'The Politics of Hate and Our need for inspiration'.
Prof. Angelia R. Wilson is currently working on "The Politics of Hate" which focuses on the construction social values as a political strategy, particularly by the US Christian Right. Her findings are based upon interviews with Tea Party members, discourse analysis of over 15,000 emails and participant observation in over a dozen 'grassroots' gatherings such as the Values Voters Washington Briefing, the National Religious Broadcasters Convention, Exodus International and the Conservative Political Action Committee.
Wilson has published five books, most recently a survey of welfare capitalism in Why Europe is lesbian and gay friendly (and Why America never will be) (SUNY) and an edited volume Situating Intersectionality (Palgrave). Her research also appears in New Political Science, Politics & Religion, Politics & Gender, Contemporary Politics, Culture Health & Sexuality, Critical Social Policy, Sexualities and the American Review of Politics. She is an experienced political commentator appearing on BBC World Service, BBC One News, BBC Breakfast Show, The Big Question, CBBC Newsround and various BBC Radio programmes. She served on the American Political Science Association Executive Committee (2011-13), founded the APSA Sexuality & Politics Section, is the co-editor of Politics & Religion(Cambridge) and serves on the editorial board of Research & Politics(SAGE).
Conference Saturday Social tickets now available!
The link to get a ticket is here:
Proposals
The conference organisers now welcome proposals for (A) individual papers, (B) sessions, (C) round table discussions, (D) workshops and (E) visual presentations or performances. This conference also includes a series of film screenings, which run concurrently with the main programme. We encourage submissions across all genres, both fact and fiction which align to the conference theme, and which have been produced between 2013-2015.
The Lesbian Lives Conference is open to all genders and any political and sexual orientations. There is an ethos of welcome and accessibility.
E-mail proposals of no more than 300 words to LGBTQ@brighton.ac.uk by 24 October 2014.
Please see the extended CFP below for full details.
The Lesbian Lives Conference is the world's only annual academic conference in Lesbian Studies - it is a large international event that draws speakers and participants from all continents and hosts the best-known as well as emerging scholars in the field.
This website will be continuously updated with information about the conference, keynote speakers and social events so do check back soon.
Fri: 9.30am-5.00pm
Sat: 9.30am-6pm
Also for up to date conference information follow you can also follow us on Facebook and twitter @lesbianlives

If you have any queries feel free to contact us on lgbtq@brighton.ac.uk
CfP: Lesbian Lives Conference 2015: Lesbian Feminism/s Now
To book accommodation click here