Hosted by Creative Futures and the School of Art

Marks Make Meaning: drawing across disciplines is an exhibition and related events that will honour celebrated alumni and showcase the extraordinary range of drawing research and practice across the university. It will also be a platform for collaborative projects with external partners and an opportunity to discuss future drawing research directions. Underpinning the show are three key strands: space and place; health and wellbeing; and education and learning.
Drawing practices, from explanatory sketches and diagrams through to maps, prints, plans and much more, are fundamental to many disciplines and professions. They are deeply embedded across the arts, architecture and many other design subjects and are also part of learning in subjects as wide-ranging as engineering and medicine. In the context of an international growth in drawing research, Brighton's particular focus is on the understanding and applications of drawing.
Public events
Exhibition
Grand Parade Gallery 12 – 29 March, 10:00am – 5:00pm (weekdays only, closing at 2:00pm on 29 March)
Private View on 9 March, 5:30pm – 8:30pm



Symposium
13 March, 4:00pm – 7:00pm, followed by a reception until 8:00pm
This symposium will consider a diverse range of approaches to drawing and explore why drawing practices have value in different contexts – both in the art school and beyond.
Speakers:
Isabel Seligman, Bridget Riley Art Foundation Curator, Department of Prints and Drawings, The British Museum
John Vernon Lord, Illustrator and Emeritus Professor
Emma Stibbon, RA, Environmental Artist
Tom Hammick, Printmaker and Painter
Dr Deborah Harty, Loughborough University, TRACEY drawing and visualisation research
Duncan Bullen, Deputy Head, Research and Enterprise, School of Art
Dr Philippa Lyon, Drawing Research and Enterprise Group Lead,School of Art
For more information and to register for this free event

Drawing and Health Seminar
14 March, 4:30pm – 6:30pm
This seminar will further explore the strand on drawing, health and wellbeing. It brings together two perspectives on how drawing is used within different disciplines.
Speakers:
Mr Donald Sammut, Hand Surgeon and Illustrator
Dr Lucy Lyons, Lecturer and Artistic Research Coordinator

For more information and to register for this free event




Workshops

A further programme of workshops for university staff and students accompanies the exhibition.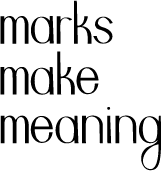 Image: Paul Sermon & Jeremy Radvan Tele(consequences)