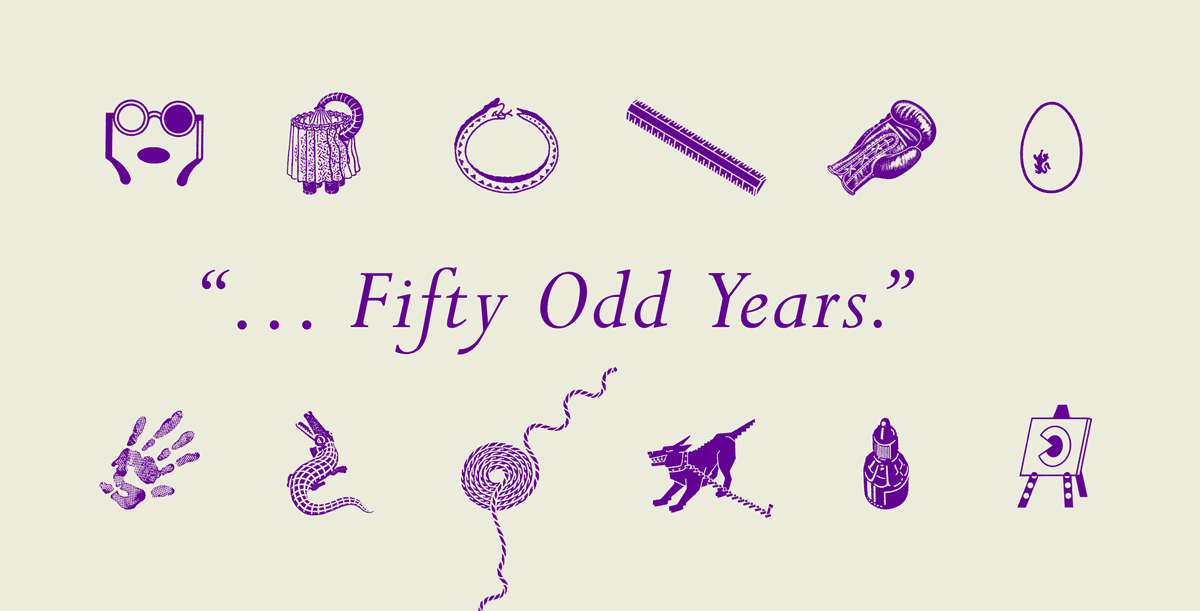 A retrospective exhibition of work by Professor George Hardie, renowned graphic designer, illustrator and educator.
George Hardie, is the artist behind some of the most iconic album covers of 20th Century. A graphic designer, illustrator and educator, trained at St Martin's and the Royal College of Art, Hardie worked as a designer/illustrator for more than 40 years, making illustrations for clients around the world. He was the cover artist behind Led Zeppelin's debut album Led Zeppelin and Pink Floyd's Dark Side of the Moon.
Hardie taught illustration at the University of Brighton from the early 1980s until his retirement in 2014. He continues with PhD students, having become Professor in 1990. He is International Secretary for the Alliance Graphique Internationale and a Royal Designer for Industry.
Exhibition open to the public: Mon-Sat, 10am-5pm. Closed Sunday.
Private view: 5.30pm-9pm (Press 4am-5pm)
______________________
"At the age of 60 I realised I could no longer ignore the part of my youth wasted designing record sleeves. I included my sticker design for Pink Floyd's Wish You Were Here in press releases for exhibitions."
Read our 2014 article George Hardie retires, a fond look back on George Hardie's work, his retirement from the University of Brighton (and becoming Professor Emeritus) and "Owning up to having a bit of a history. The 70s revisited in the early Twenty-First Century."
Press and reviews of the exhibition
Panel Borders Podcast: George Hardie – Before and After. 5 April 2017 on Resonance 104.4 FM / DAB (London)
George Hardie Exhibition - BBC South East Today 10th March 2017

Georgia Foxwell Culturecalling website. 22 March 2017
Hipgnosis member George Hardie exhibition opening today. Brain Damage - Pink Floyd News Resource website 11 March 2017
March Diary: where to go and what to see. It's Nice That website

Notebook: 19 March | ILLUSTRATION | ILLUSTRATION HEROES. Gilbert and Paul Editorial Design website
Hardy Perennial. Grafik website