Contributors to Issue 17
We would like to take this opportunity to thank everyone who has contributed to issue 17 of Networks. .... Karen Arrand (Coventry University); Daniel Ashton (Bath Spa University); Bernadette Blair (Kingston University); Samantha Broadhead (Leeds College of Art; Louise Buckingham (De Montfort University); Mike Caddis; Karen Cham (Kingston University); James Corazzo (University of Derby); Al...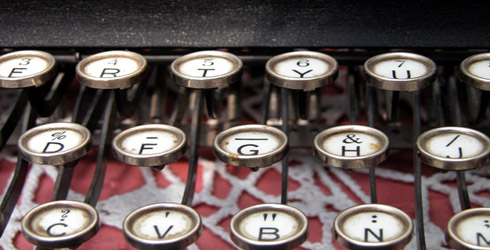 List of contributors
Karen Arrand
Coventry University
Daniel Ashton
Bath Spa University
Bernadette Blair
Kingston University
Samantha Broadhead
Leeds College of Art
Louise Buckingham
De Montfort University
Mike Caddis
Karen Cham
Kingston University
James Corazzo
University of Derby
Allan Davies
Jenny Embleton
University of Brighton
Debbie Flint
University of Brighton
Sue Garland
Leeds College of Art
Elizabeth Gaston
University of Leeds
Jackie Goodman
Hull School of Art and Design
Richard Keeble
University of Lincoln
Stephen Mallinder
University of Brighton
David Mathew
University of Bedfordshire
Catherine McDermott
Kingston University
Ian Newsham
De Montfort University
Susan Orr
Sheffield Hallam University
Sarah Rowles
Q-Art
Rutherford
University of Chester
Jac Saorsa
Cardiff School of Art and Design
United Kingdom Arts and Design Institutions Association (ukadia)
David Vaughan
Shân Wareing
University of the Arts London
Mantz Yorke
Networks is produced by:
Jenny Embleton, Debbie Flint and Stephen Mallinder with the support and advice of Stuart Laing and Michael Wilson.
Disclaimer
Every attempt has been made to provide up to date and accurate information. External contact information and links are provided to readers in the belief that they are of a suitable standard but the accuracy and quality of the information provided cannot be quaranteed by the editors.
The views expressed in
Networks
are those of the authors and do not necessarily coincide with those of the Editorial team.
Listing and header photo: sourced from morgueFile.com
brightONLINE student literary journal
23 Apr 2012