Contributors to Issue 18
We would like to take this opportunity to thank everyone who has contributed to issue 18 of Networks. .... David Reid Anderson (Leeds College of Art); Sarah Atkinson (University of Brighton); Rowan Bailey (University of Huddersfield); Tina Barnes-Powell (De Montfort University); Ray Batchelor (Bucks New University); Alma Boyes (University of Brighton); Paul Bradshaw (Birmingham City University)...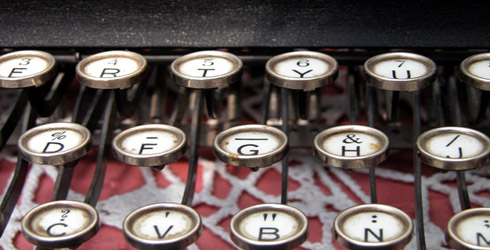 List of contributors
David Reid Anderson
Leeds College of Art
Sarah Atkinson
University of Brighton
Rowan Bailey
University of Huddersfield
Tina Barnes-Powell
De Montfort University
Ray Batchelor
Bucks New University
Alma Boyes
University of Brighton
Paul Bradshaw
Birmingham City University
John Casey
University of the Arts London
Kim Charnley
Plymouth College of Art
Polly Christie
University for the Creative Arts
Robert Clarke
University of Huddersfield
Cynthia Cousens
University of Brighton
Allan Davies
Independent Consultant
Jo Davies
Plymouth University
Peter Day
University of Wolverhampton
Jane Devine Mejia
University of Brighton
Alex di Savoia
University College Falmouth
Joshua Dinsmore
University of Westminster
Harriet Edwards
Royal College of Art
Jenny Embleton
University of Brighton
Debbie Flint
University of Brighton
Chris Follows
University of the Arts London
Cathy Gale
Kingston University, London
Paul Gerhardt
Archives for Creativity
Pat Griffin
University of Ulster
Paul Grivell
Northbrook College Sussex
Carolyn Hardaker
De Montfort University
Lydia Hardwick
Royal College of Art
Clare Harris
University of Brighton
Daniel Heath
Loughborough University
Jon Hickman
Birmingham City University
Jennifer Jones
University of the West of Scotland
Stuart Laing
University of Brighton
Silke Lange
University of Westminster
Linda Lewis
University of Huddersfield
Stephen Mallinder
University of Brighton
David Mathew
University of Bedfordshire
Malcolm McInnes
University of Brighton
Lynn Parker
University of Abertay, Dundee
Tracy Piper-Wright
Glyndwr University, Wrexham
Paul Postle
Kingston University, London
Adam Procter
Winchester School of Art
Christoph Raatz
Council for Higher Education in Art and Design
Tony Reeves
University for the Creative Arts
Lucy Renton
Kingston University, London
Dan Robinson
Leeds College of Art
Gina Rushin
De Montfort University
Claire Scanlon
Northbrook College Sussex
Tim Seal
Support Centre for Open Resources in Education (SCORE)
Alison Shreeve
Bucks New University
Robin Sloan
University of Abertay, Dundee
Andrew Taylor
University of Huddersfield
CJ Taylor
Northbrook College Sussex
Paul Taylor
University Centre Croydon
Jo Tyler
Bournemouth University
Sue Wallace
Bournemouth University
Jean Whitehead
University College Falmouth
Networks is produced by:
Jenny Embleton, Debbie Flint and Stephen Mallinder with the support and advice of Stuart Laing and Michael Wilson.
Disclaimer
We are committed to the highest standards of information quality and every attempt has been made to provide up to date and accurate information.
External contact information and links are provided to readers in the belief that they are of a suitable standard but the accuracy and quality of the information provided cannot be quaranteed by the editors.
The views expressed in Networks online magazine are those of the authors and do not necessarily coincide with those of the Editorial team.
Listing and header photo: sourced from morgueFile.com
brightONLINE student literary journal
13 Jul 2012