Contributors to Issue 16
We would like to take this opportunity to thank everyone who has contributed to issue 16 of Networks. .... Kim Allen (London Metropolitan University); Ray Batchelor (Bucks New University), Dawne Bell (Edge Hill University); John Casey (University of the Arts London); Ruth Dineen; Paul Grivell (Northbrook College Sussex); Annie Grove-White; Steve Hanson (Bradford College of Art); Carolyn Hardake...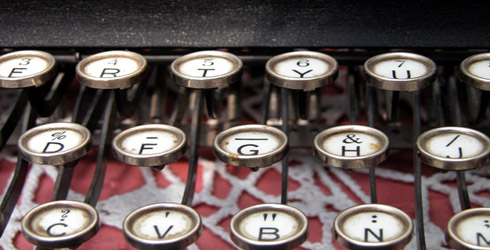 List of contributors
Kim Allen
London Metropolitan University

Ray Batchelor
Bucks New University

Dawne Bell
Edge Hill University

John Casey
University of the Arts London

Ruth Dineen

Jenny Embleton
University of Brighton

Debbie Flint
University of Brighton

Paul Grivell
Northbrook College Sussex

Annie Grove-White

Steve Hanson
Bradford College of Art

Carolyn Hardaker
De Montfort University

Simon King
Royal College of Art

John Last
Norwich University College of the Arts

Marcus Leaning
University of Winchester

Fiona MacLellan
University of Northampton

Stephen Mallinder
University of Brighton

Catherine McDermott
Kingston University

Julian McDougall
University of Wolverhampton

Lynn Parker
University of Abertay, Dundee

Jocey Quinn
Plymouth University

Gina Rushin
De Montfort University

Claire Scanlon
Northbrook College Sussex

Alison Shreeve
Bucks New University

Robin Sloan
University of Abertay, Dundee

Barbara E. Thomas

Einar Thorsen
Bournemouth University

Jo Tyler
Bournemouth University

Sue Wallace
Bournemouth University
Networks is produced by:
Jenny Embleton, Debbie Flint and Stephen Mallinder with the support and advice of Stuart Laing and Michael Wilson.
Disclaimer
Every attempt has been made to provide up to date and accurate information. External contact information and links are provided to readers in the belief that they are of a suitable standard but the accuracy and quality of the information provided cannot be quaranteed by the editors.
The views expressed in
Networks
are those of the authors and do not necessarily coincide with those of the Editorial team.
Listing and header photo: sourced from morgueFile.com
brightONLINE student literary journal
24 Jan 2012